Are you going for a fun ride with your motorcycle today? Are you wearing the best coat you have on your closet? Well, you should be. Even when riding against the worst weather, you can still ride with a sense of good fashion. If you don't want to get soaked by the hardest rain, then clothe yourself with the latest style of Insurrection's selection of vintage motorcycle jackets. Got one already?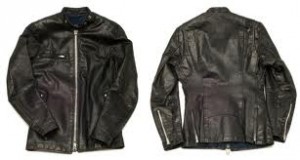 At last, this blog is finally set to showcase you with the latest trend of fashion from Insurrection's collection of various motorcycle jackets that will tell everyone that you are leaving a well-lived life with an amazing leather jacket. As the demand increases, we are eager to provide you with everything we have, so you can choose which one best suits your lifestyle.
Once again, we welcome you to our fashion blog, and we assure you to have the right one that will move all eyes unto you!